Looking for a showstopper? This dome cake looks absolutely beautiful on the table, and it couldn't be easier to make! You only need two bowls and one whisk! Your final product will look something like this, but WAYYYYY healthier!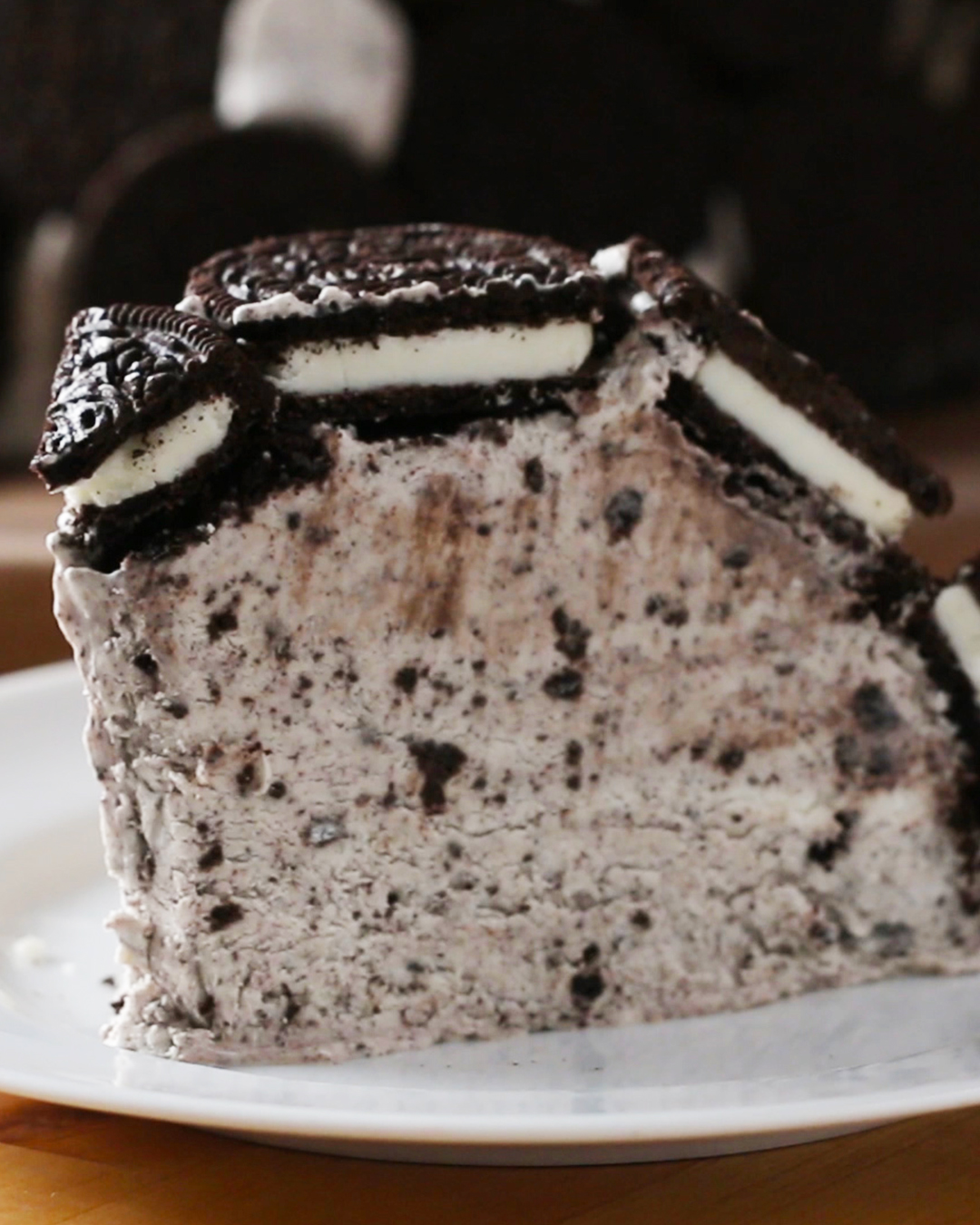 Ingredients:
2 boxes Double Chocolate & Fudge Cookie Sandwiches
8 cups heavy cream
3 cups sweetener
1 tbsp vanilla extract
Instructions:
1. Line a large bowl with cling wrap, pressed into the bowl. Then, cover the cling wrap with cookie sandwiches, making sure the surface of the bowl is covered.
2. Whip together the heavy cream, sweetener, and vanilla until stiff peaks form.
3. Transfer the whipped cream mixture into the bowl lined with cling wrap and the cookie sandwiches.
4. Cover the bowl with cling wrap, pressing it to the surface of the bowl.
5. Freeze overnight.
6. Flip over onto a plate, cut, and serve!
Check out our Double Chocolate & Fudge Cookie Sandwiches: HERE