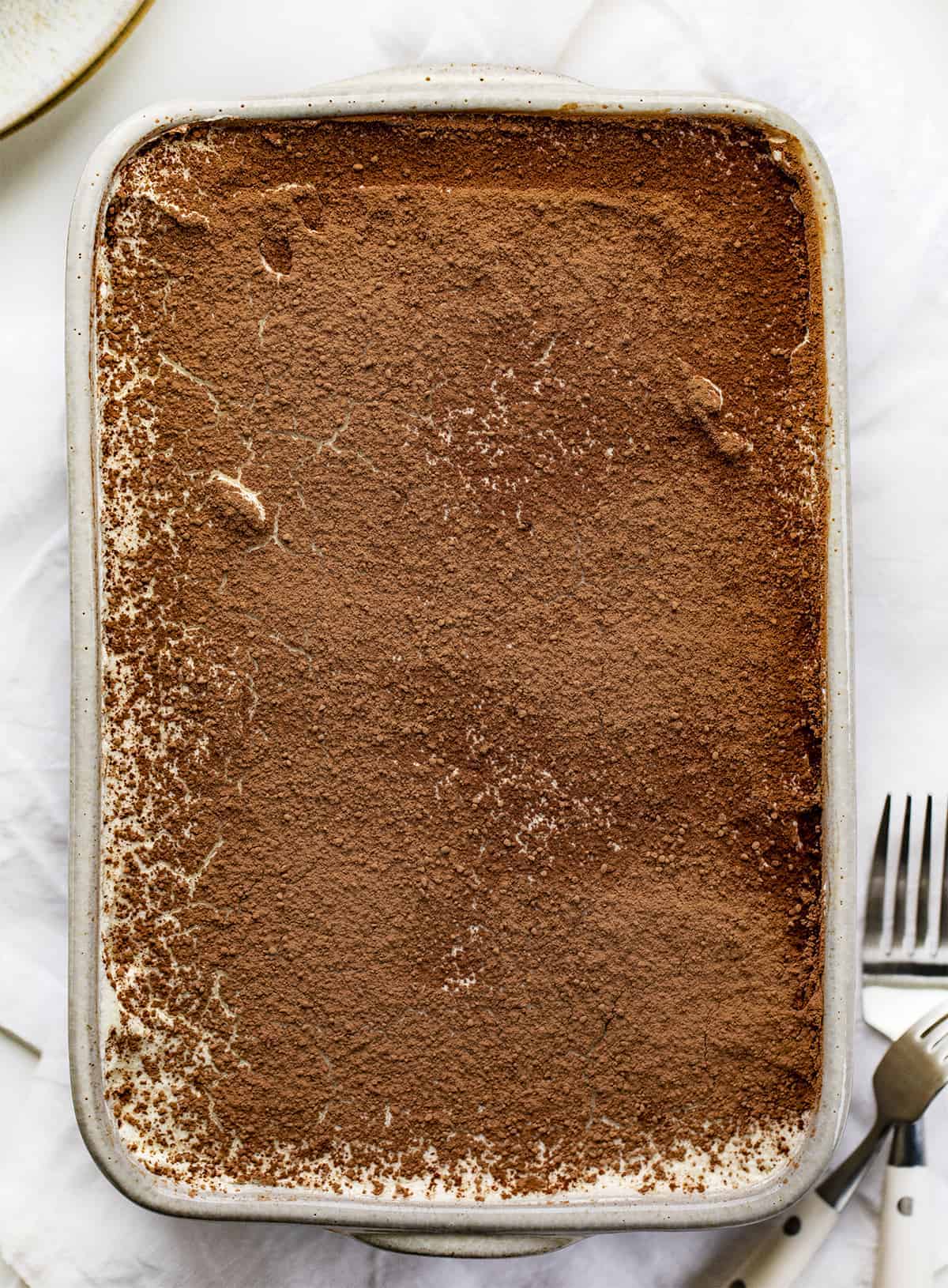 One of Italy's finest delicacies, tiramisu is an absolutely incredible dessert. However, between the ladyfingers and the sweet mascarpone filling, it's not exactly a health-conscious dessert. Substituting the ladyfingers for our delicious low-carb cookie sandwiches makes all the difference, both for flavor AND health!
Ingredients:
2 boxes Chocolate Chip Pecan & Coffee Cookie Sandwiches, cold
1 cup mascarpone cheese, cold
2 cups heavy cream
4 tbsp powdered sweetener
2 tsp vanilla extract (optional)
1 cup brewed coffee
1/4 cup cocoa powder
Instructions:
1. Whip the mascarpone cheese, heavy cream, vanilla, and powdered sweetener until stiff.
2. In a 9x9 baking pan, lay down a layer of cookie sandwiches dipped in coffee.
3. Alternate layers of cookie sandwiches and cream, with a later of cream on top.
4. Dust the top of the healthy tiramisu with cocoa powder.
5. Refrigerate for at least 2 hours to allow all flavors to set.
6. Remove from the fridge, cut, and serve!
Check out our Chocolate Chip Pecan & Coffee Cookie Sandwiches: HERE